3 Things To Ignore When Pricing Your Home
3 Things to Ignore When Pricing Your Home
There are many factors that go into pricing your property. Your FireHouse Real Estate Services REALTOR® can explain them in more detail, but here are few factors that don't have much weight in the value of your home.
What the Internet says. It's fun to type your home address into a price-valuation site and see what it says, but you can't trust such sites to give you an accurate number. These sites don't know the current market the way your FireHouse Real Estate Services REALTOR® does, or take into account what a buyer in your area is actually willing to pay. Sometimes they're even too low since the site doesn't know about improvements to your property.
What you spent on your kitchen remodel. While upgrades definitely appeal to a prospective buyer, they won't necessarily fetch you a higher price. That's because many renovations don't give you a dollar-for-dollar return on your investment. Check out costvsvalue.com to get an idea of the projects that have the best resale value. Then, talk to your FireHouse Real Estate Services REALTOR® about what he or she knows about the desirability of these projects within your market.
What income you need from the sale. You can't price your home with target proceeds in mind. Buyers don't know-and don't care-if you've got a financial goal, and they are turned off when a listing price is much higher than the property is worth.
Properties that are priced improperly tend to stay on the market for a longer period of time. That's why you should hire a FireHouse Real Estate Services REALTOR® to come up with the best listing price for your home. He or she has access to the most accurate data about your market, and interacts with buyers regularly enough to know what they are looking for. To learn what your home is worth or to speak to one of our specialists please call FireHouse Real Estate Services broker Randy Ebright at 214-629-6111 or email at Randy@FireHouseRES.com. He will make sure you are put in touch with a specialist in your neighborhood.
Thanks!
Randy Ebright
*Information from this blog is courtesy of Texas Association of REALTORS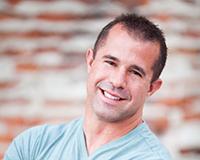 Author:
Randy Ebright
Phone:
214-629-6111
Dated:
February 18th 2016
Views:
2,737
About Randy: ...